So before the zero people who read this have a go at me for not posting for ages and how blogs need tender loving care and constant attention for them to work…
1) I went on honeymoon (it was amazing)
2) Then I got really sad about the state of our world and how we are really up shit creek (non Aussies who certainly aren't reading this: up shit creek = screwed, in trouble, fucked)
3) This sadness meant I coped by watching alot of Black Sails (hello, get on it people) and Bitten (the werewolf version of Days of our Lives – errrrmagerrrrrd) and taking up then quitting healthy eating
But now I'm back, namely because a very cool friend posed a question about legalising drugs and I opened my mouth to rant and then realised I needed to do alot more research before I became what I hate: an ignorant opinionated fuckwit.
So now I bring to you a post on drugs!
My friend actually asked what my opinion was on legalising drugs – but when I started thinking about all this, in my mind this question was too hard to answer without having an in depth look at drugs, their effect on us, the laws around drugs and all that shit. Therefore, I'm kind of being a pain in the ass and changing the topic to the decriminalisation of drugs.
In Australia, over 26,000 people were surveyed in 2010 for a Federal Government drug survey. The survey showed some key things: positive and significant reductions in daily smoking; mixed findings on alcohol consumption and a small overall rise in illicit drug use (and if you're whingeing about my sources, piss off or go click the hyperlink, I'm not footnoting here, its a goddamn blog).
So, what the hell does this all mean? Let me get my opinion out the way first (lame you say, oh well, you are on my site!), and then we can go over to the legalities and the decriminlisation of drugs.
I have often had people accusing me of being judgemental and intolerant of drug use. I think for some of those years, I was judgemental – after all, as a 15 year old, opinionated, loud, attention seeking girl – I wanted people to go somewhere else to smoke (not in MY FACE) and get high. Eventually, I learned to differentiate between evil people (rapists, serial killers, law makers who restrict abortion) and people who took drugs (my best friend, hot guys on a night out, my uni lecturer, all the cool movies at the time). My stance on drugs for me didn't change, and I also didn't hang out with my friends when they were high – I wasn't on the same wavelength, and they didn't want me there.
I have seen, read and heard the arguments about the impact recreational drug use doesn't have – many people have told me I'm wrong to think it affects health and wellbeing, and they quote all the reasons why it is awesome and all the famous genius people who have saved human kind whilst high. I don't disagree with any of that – and I try not to judge people for wanting to have fun and get high.
But there is also a different side to the story. I have witnessed dope having an adverse effect on people around me. I have alot of friends who smoke dope regularly, and more who smoke it heaps and heaps. Most of them are totally fine, but some have suffered for it. A friend of a friend has been almost ruined by it – and seeing him suffer and struggle means I can't agree when people say it is harmless and has no impact on long term brain function, how we feel about ourselves and our mental health.
I've had major 'discussions' with people who eat healthily and treat their bodies as temples in the gym, who then go and take pills all weekend. Really? You're claiming white bread will ruin your body and mind but ecstasy chased with diet soda and vodka won't? Get fucked!
Further to my personal opinions, I think the discussion on legalising dope for its recreational use is short sighted in a global sense. I don't think this is the biggest issue – I think utilising hemp products for many other uses is much more important than whether someone can roll a spliff and have a legal puff on the weekends.
Right, now I'm outed as a straight laced do gooder, I don't expect or need others to share my opinion. All I ask is what you ask of me, that you don't ignore the medically proven negative effects drugs can have, and in turn I won't ignore all the medically proven positive effects some illicit drugs.
Last year at the 2013 Federal Election (where Tony Abbott and the Liberal Party formed government) the Drug Law Reform Party (DLRP) ran for seats advocating for a Royal Commission into Illicit Drugs to explore the the health, economic and social costs and the impact on crime and corruption that drugs have. I think a Royal Commission is a fantastic idea! The issue with the DLRP though was that it already decided what it wanted from the Commission. The DLRP already had policy stating it wants Australia to legalise the production and sale of drugs like New Zealand, Portugal, Switzerland and Colorado and Washington have tried – this is all explained here, and where alot of my information for this blog originated.
Perhaps the Royal Commission would also have this as a recommendation, but we actually need to be less prescriptive with our research!
The very cool and forward thinking countries above moved away from strict drug guidelines with varying degrees of success. Comparing countries is pretty darn hard but a good way to try and predict the impacts on slow moving Oz.
As this very cool website says, it is crucial to distinguish between providing a drug for therapeutic purposes, decriminalisation (which reduces legal penalties for drug personal use) and commercial legalisation which would allow the substance to be sold to the public, like alcohol and tobacco. Switzerland provides heroin as part of treatment for people dependent on opiates, but has not legalised drugs for the wider population. Portugal decriminalised personal use of illicit drugs but continues to prohibit production and trafficking; Colorado and Washington are in the process of legalising cannabis though the details are not yet clear; New Zealand is planning to legalise synthetic substances if they prove to be safe, although none are yet tested.
WHAAAAAT?
So a case study: Portugal has been dabbling in the drugs and law thing for 12 years. It eliminated criminal penalties for drug users. Since then, those caught with small amounts of marijuana, cocaine or heroin go unindicted and possession is a misdemeanor on par with illegal parking. Experts are pretty pleased with the results, but some still have concerns about normalising drug use, especially as they are now seeing the next generation of kids coming through high school knowing exactly how many pills they can carry without getting in shit. Is that the point of this whole thing? To encourage teens to not get busted with pingers? I think not.
In America, the land of creative and colourful law making (ha!), they have a War on Drugs (dum dum duuuuuum!) This scary war is based on harsh enforcement measures such as long prison sentences, mandatory minimum sentences for first time offenders, pretty crappy theories on providing methadone and other pharmacotherapies for drug dependent people, and the refusal to provide needles and other equipment for people who inject drugs.
Wow – way to kick people whilst they are down! Thankfully, this is not the same here in laid back Oz. In Australia, we focus on extensive treatment programs (read: methadone), community based needle exchanges, and initiatives to prevent prison time for offenders. In some states people who are charged with drug possession offences, and have no record of violence, can avoid convictions if they attend a treatment program (check the link above, this is all there set out by Australian Drug Foundation's Head of Policy, Geoff Munro in response to a request from The 7PM Project for analysis of the Drug Law Reform Party's election platform).
In 2012, a national report into illicit drugs recommended decriminalising ecstasy and dope under a government controlled program aimed at helping curb addiction.
Read – contrary to popular belief socially (ie FB posts about legalising dope because it is awesome), the aim isn't to encourage people to use it, it is to manage addiction.
The 52 page report proposed to establish a government supplier for dope and pingers. The report lists the following which you can also read in detail from link above.
The drugs would be available to people over 16, who would then be supported by counselling and treatment programs. The report also recommends similar programs for heroin users. Professor Bob Douglas says it is clear prohibition is not working, and Australia needs to have a serious debate about legalising controlled drug use.
One of the arguments for legalisation is that it would reduce the black market and criminal networks associated with the drug trade. Other arguments include moving the problem away from police and the criminal justice system and concentrating responses within health. Again – from a health point of view, drugs are still bad! We could also collect tax revenue from drugs as we already currently do from gambling, alcohol and tobacco.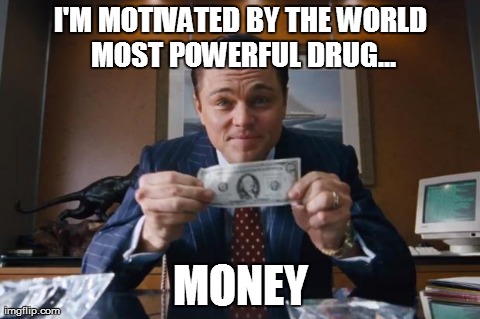 The alternating research says that calculations assuming drugs – namely dope, heroin, cocaine, and could be made legal, and the price paid by consumers would remain the same is silly. Further, creating a legal market for drugs would create a powerful industry that will try to reduce regulation and public accountability, just as alcohol and tobacco producers and retailers oppose every attempt to control them (see more here, as suggested by this still awesome site).
The strongest argument against legalisation is that it would result in significant increases in drug use. We know that currently legal drugs, such as alcohol and tobacco, are widely consumed and associated with an extensive economic burden to society – including hospital admissions, alcoholism treatment programs and public nuisance – this is all in the survey I mention off the top. So why create an environment where this may also come to pass for currently illegal drugs?
The moral argument against legalisation suggests the use of illegal drugs is amoral, anti-social and otherwise not acceptable in today's society. The concern is that legalisation would "send the wrong message".
An alternative to legalisation is decriminalisation, which means a reduction of legal penalties. This can be done either by changing them to civil penalties, such as fines, or by diverting drug use offenders away from a criminal conviction and into education or treatment options (also known as "diversion"), which is what Australia currently does.
Decriminlisation doesn't address the black market and criminal networks of drug selling. The moral arguement about the message we send about drugs also applies here.
In Oz, we have already decriminalised dope: we have diversion programs (all Australian states and territories), and have moved to civil penalties (such as fines in SA, ACT and NT – dem be da smart states). According to the research here, the case study of Portugal suggests that drug use rates don't rise under decriminalisation, and there are measurable savings to the criminal justice system.
So what do we do? Where do we go with all this?
From my delving into the internets and thinking about all these issues, I guess I'm still coming back this: I don't believe anyone, whether they be 60 or 16, should be encouraged to use drugs that can be harmful. It is such a complex issue and we haven't even gone into the legal drugs – alcohol and tobacco is legal but grog kills 3,000 Australians and puts 70,000 into hospital each year. You all know from first hand baking experiments and weekend benders that drugs don't have to have a negative effect. But how many of you also know that these same experiments and benders can lead  some people to addiction, mental health issues and more?
For me, the decriminalisation of illicit drugs seems sensible – and it seems to be in line with what we already try and do in Australia. That is, recreational use isn't criminalised and the support network via health and medical funding is geared towards support and treatment rather than a strike system and leaving people isolated without help. This system is also less preachy and less uptight about recreational uses for drugs and seeks more to educate and work with the community – kind of like how we deal with underage drinking!
So – who knows – this post has contributed to nothing except making people hungry, bored and frustrated – please leave constructive comments below if you feel the urge, respectful discussion is always welcome (we don't need to relive stories from your glory days, we are talking law making, not the perfect hash cookie…)